Our best-selling Anti-Bump Treatment helps treat and prevent bumps while soothing your skin.
Say goodbye to razor bumps & irritation
Shop Now
Our physician-backed, science-driven formulas deliver smoother, healthier skin with less redness and inflammation.
Expertly formulated for men's skin
Shop Now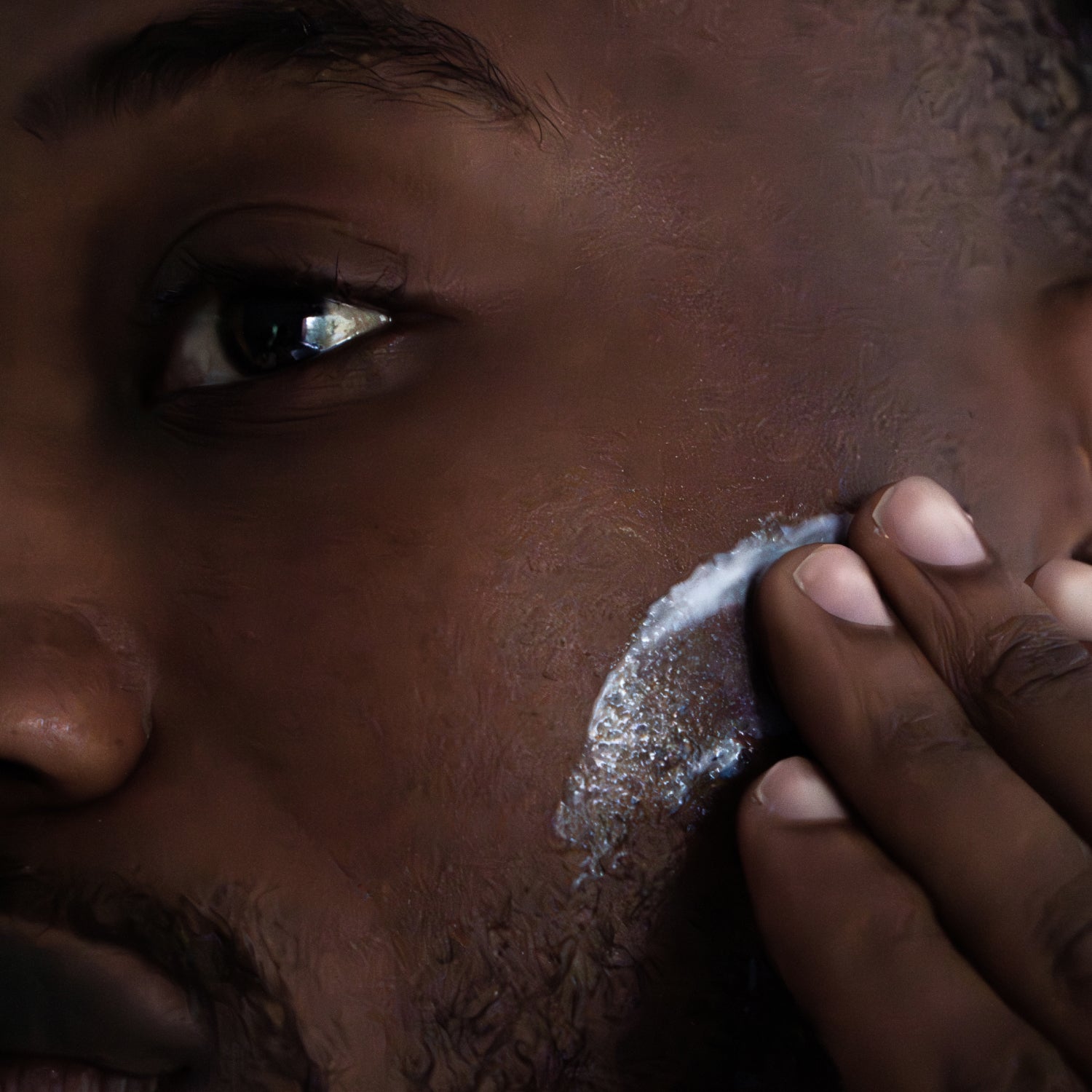 Skincare you can trust.
Backed by science and physician-formulated, our hard-working skin products deliver real results, without the fuss. Our founder, Dr. Bimpe Ayeni, a celebrated Plastic surgeon, created Blair & Jack to help you get healthier-looking skin from day one.
Learn More
How we Started
Frustrated with lacklustre results and a lack of options in the pharmacy skincare aisle, we created Blair & Jack to solve some of the most prevalent skincare issues for men, with products that are effective yet gentle on skin. The result? Products that deliver results. 
Learn More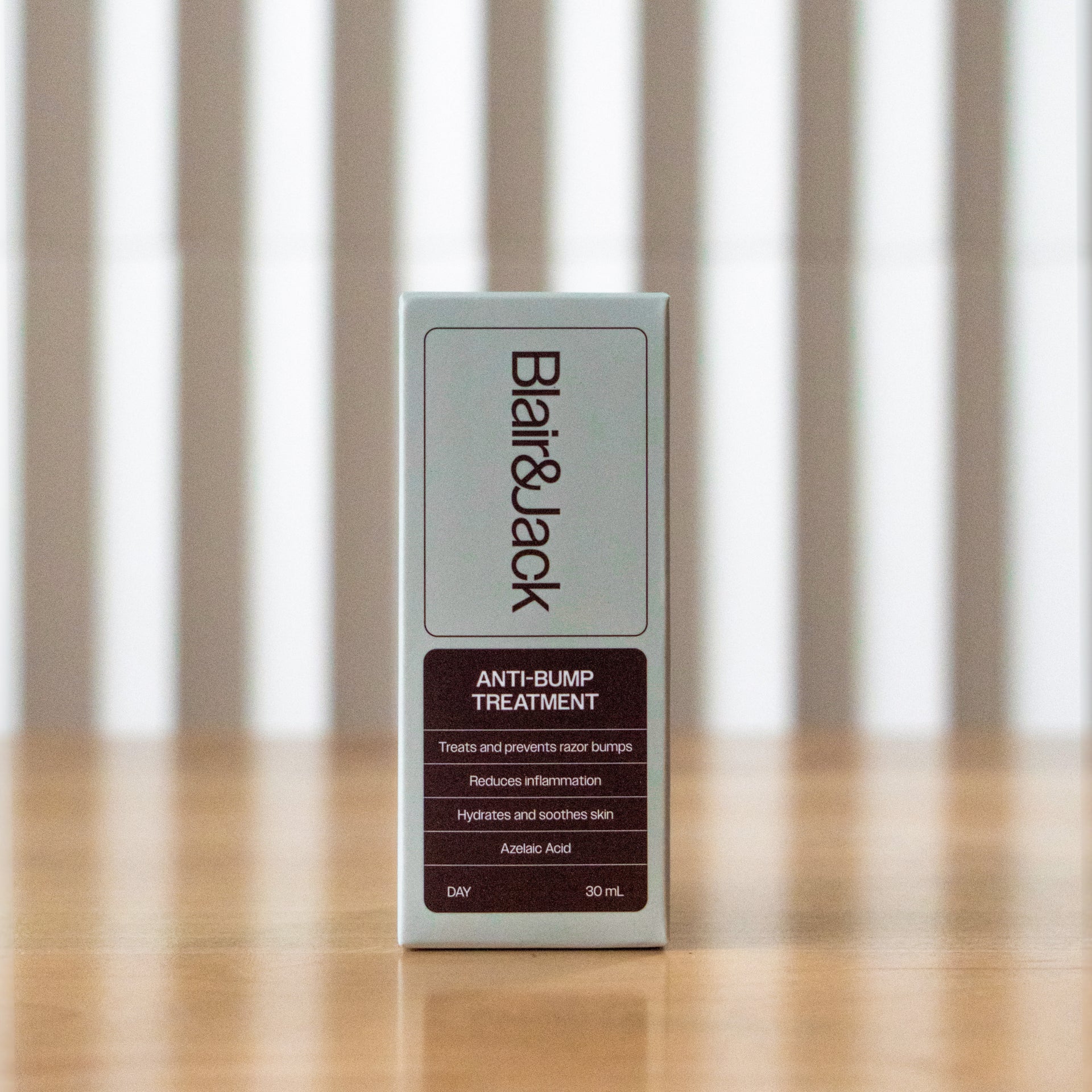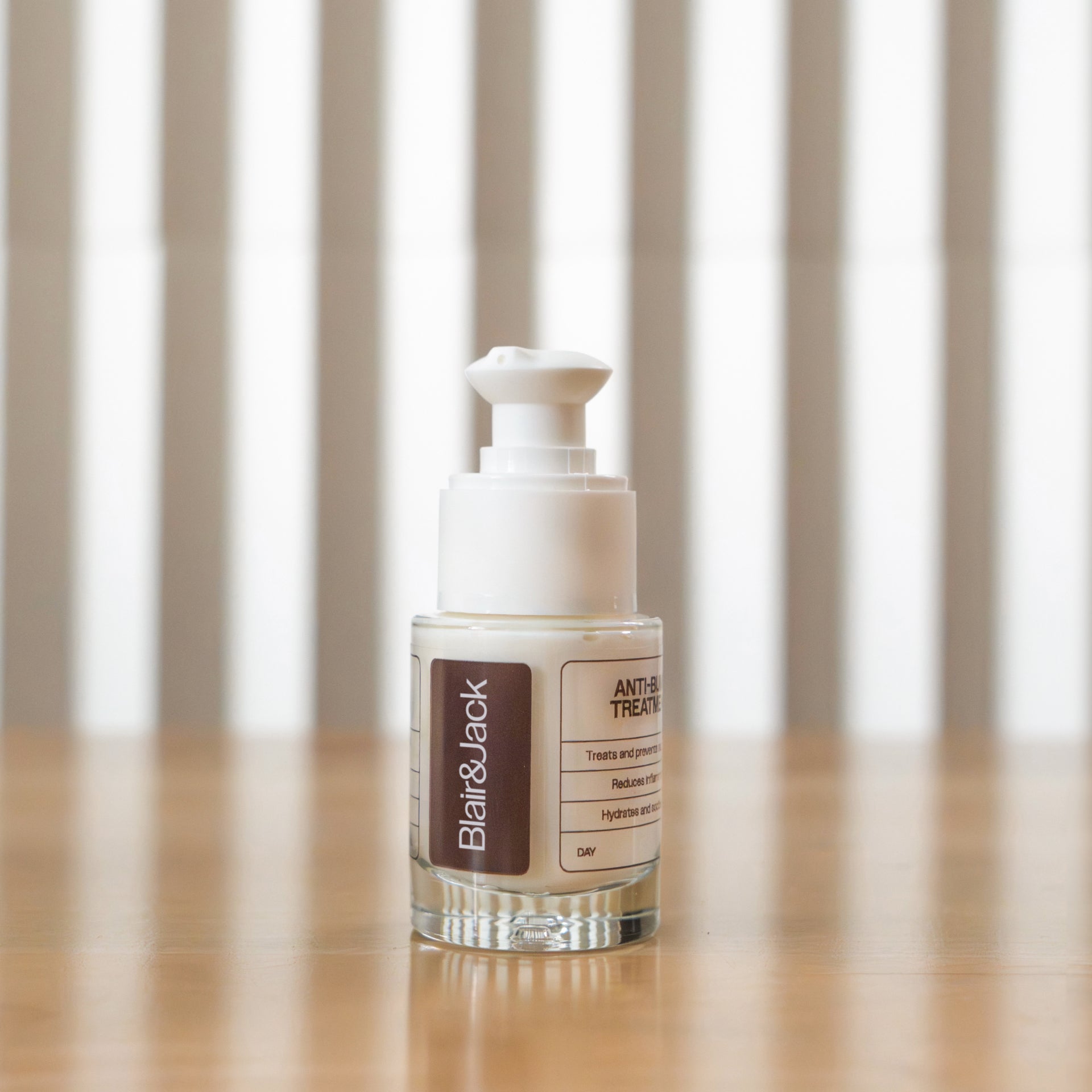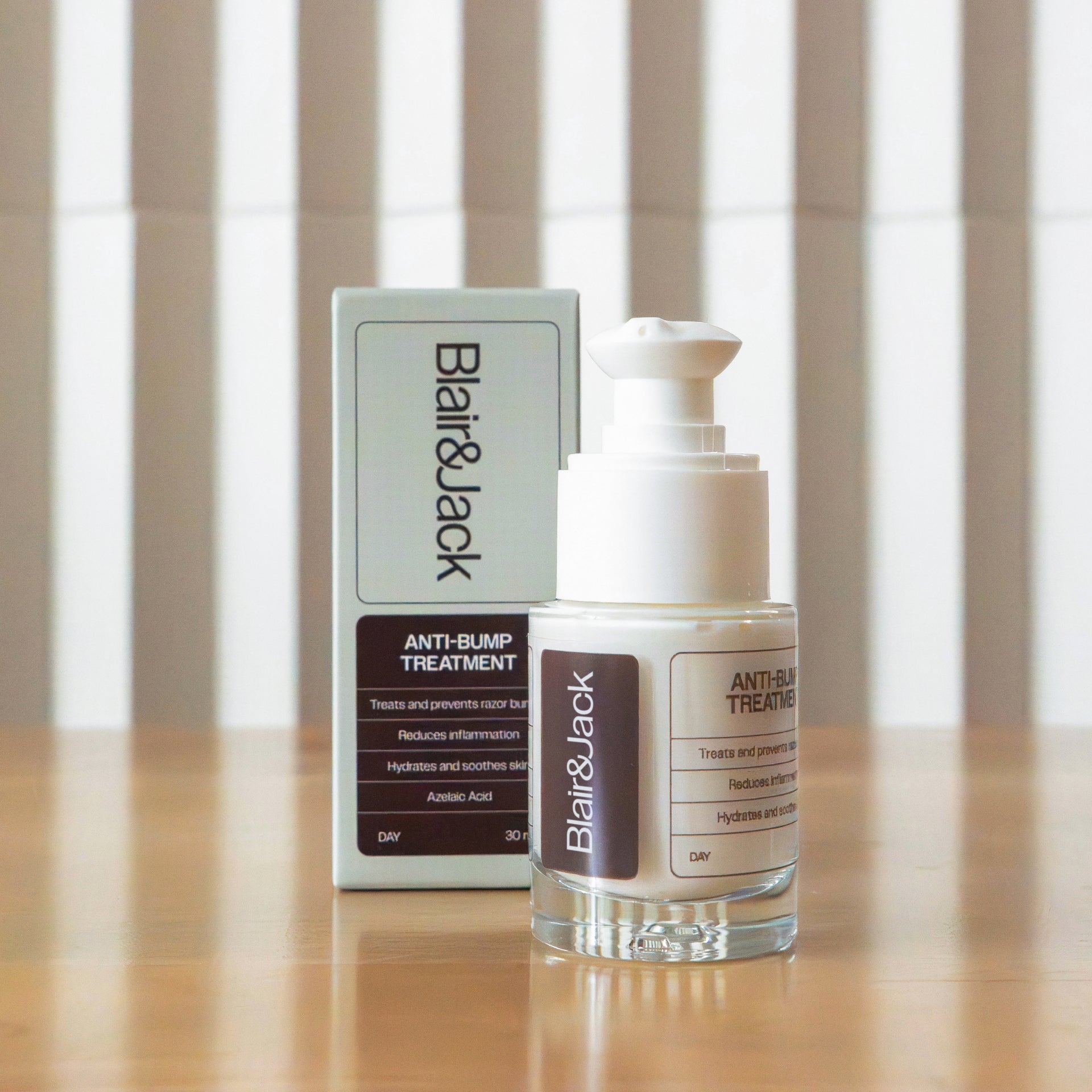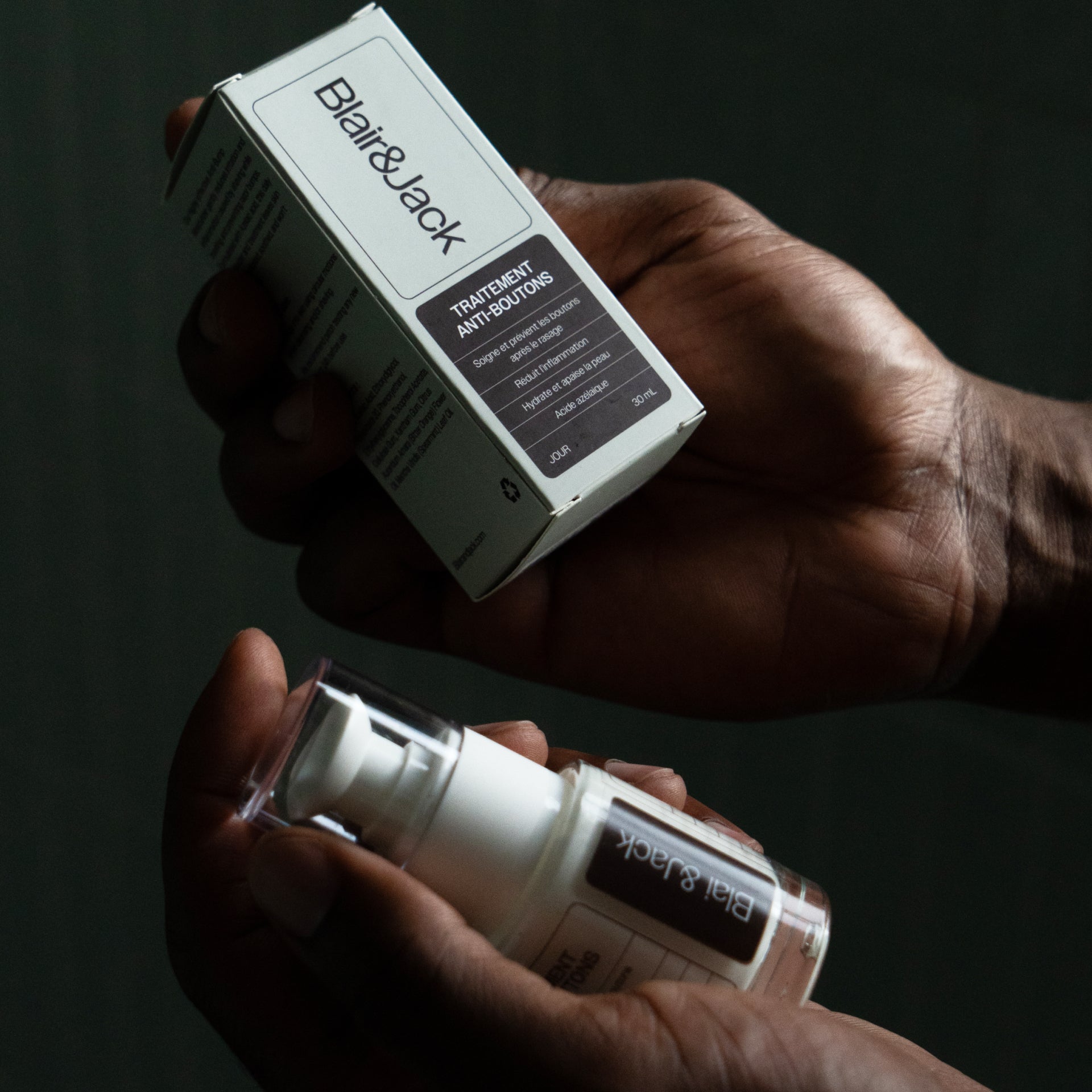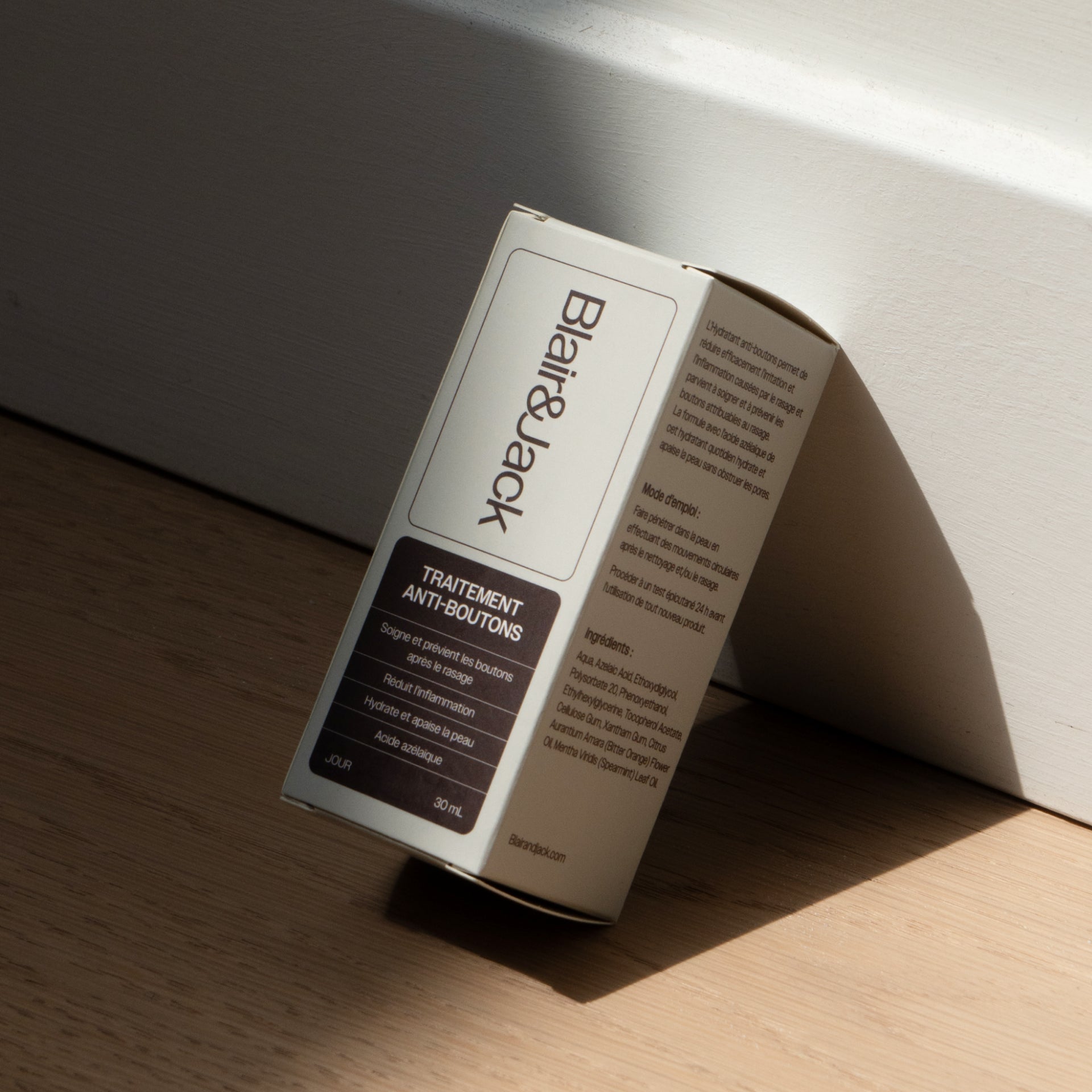 ---
Reduces irritation and inflammation caused by shaving while treating and preventing razor bumps.
Description: This highly effective treatment, with Azelaic Acid, gently reduces irritation and bumps caused by shaving while also treating and helping to prevent future inflammation. It will leave your skin feeling hydrated, softer and smoother.
How-To-Use: Massage into skin using circular motions after cleaning and/or shaving. 
We recommend patch testing any new product 24h before use.
Key Ingredients: Azelaic Acid